What is Silybum marianum seed oil? What is it for?
---
---
Silybum marianum is a kind of herbal medicine that has been used for thousands of years to protect the liver. Silybum marianum seed oil is squeezed from the medicinal and edible Silybum marianum seeds, and contains the active ingredient of the mother Silybum marianum-Silybum marianum Thistle flavonoid silymarin. Silymarin is an extract of flavonolignans derived from the condensation of a class of dihydroflavonols and phenylpropanin derivatives extracted from Silybum marianum seeds. It is yellow powder or crystalline powder with bitter taste. Easily soluble in acetone, ethyl acetate, ethanol and methanol, hardly soluble in chloroform, and insoluble in water. The main ingredients are flavonoids such as silybin, isosilybin, silybinin and silybin.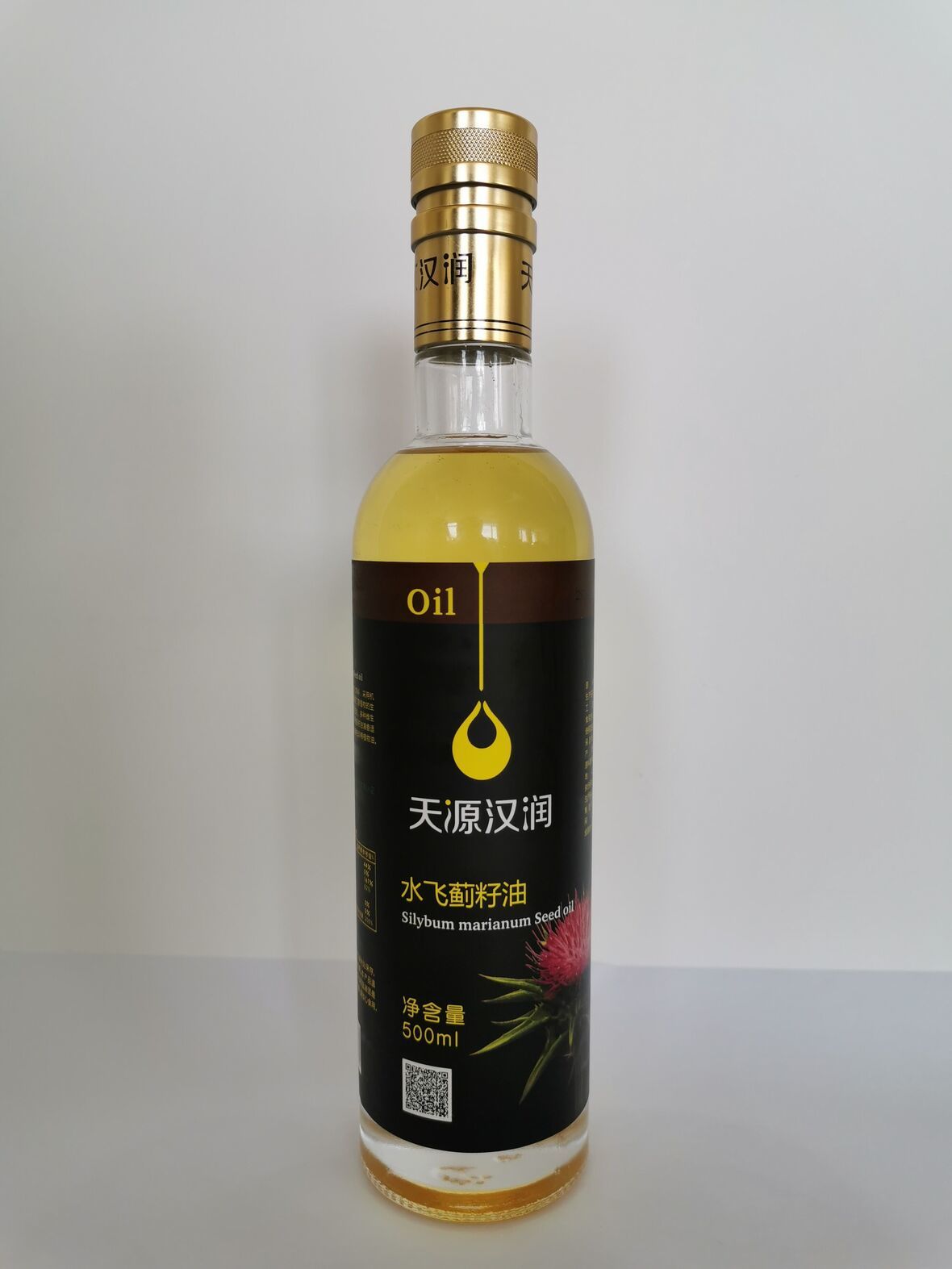 The original Silybum marianum seed oil is recognized as one of the best seed oils in the world. It contains linoleic acid, oleic acid, linolenic acid and other unsaturated fatty acids. It is rich in a variety of vitamins and minerals, especially vitamin E and zinc. And selenium, is a special healthy edible oil with health benefits.
Silybum marianum seed oil can effectively promote the body's metabolism and enhance the body's resistance. It is also rich in linolenic acid and a variety of unsatisfied, fatty acids, minerals, vitamins, etc. It is a good health medicine, which can protect the liver and nourish the liver. Liver, protect the liver.
Silybum marianum seed oil is strictly controlled from cultivation, harvesting, squeezing, refinement, filling, packaging and transportation, and all of them comply with the national organic food standards. Choose the best quality milk thistle seed and fruit to produce 100% pure nutritious and healthy oil for you. It meets the national first-class edible oil standard, has healthy ingredients, and has a delicious fragrance. With its unique liver-protecting effect, it has become more and more popular in the world and has gradually become the fastest-growing health-care oil in consumption.