What must be paid attention to when choosing a plant extract manufacturer
---
---
For new users, it will be a headache when choosing a plant extract manufacturer, because they don't know how to choose a better one. Besides, there are really many such plant extract manufacturers on the market. In fact, as long as you master some methods It will become very simple. Next, the editor will tell you which aspects should be considered when choosing. If you want to know, please feel free to take a look at it.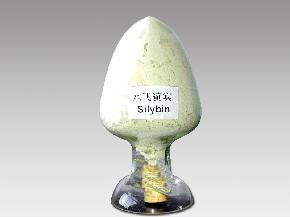 Now many industries are looking for a reliable plant extract manufacturer to cooperate with. But there are more and more companies like this. And there are many good ones, so how should you choose at this time? First of all, we need to understand what their reputation is. Then look at the types of products? Let's take a look at the cases we usually cooperate with. What is the company's brand? What are the plant extracts, etc.? Therefore, when you see a manufacturer, you should not blindly choose, but consider these aspects. Only after doing this can you find a plant extract factory that suits you. I just took this opportunity to share with you a relatively large brand. They have a good reputation in the industry, and the aspects mentioned by the editor all meet the basic requirements. If you cooperate with them, you will not let everyone. Disappointing, if you have time, you can check it out first.
They are a newly established company in 2004 that meets the requirements of GMP, and since their establishment, they have mainly been national high-tech enterprises with milk thistle extract as the leading product. Their main products are silymarin series products: silymarin, water-soluble silymarin, silybin, silymarin seed oil, silymarin capsules, Jige Wuling granules and external preparations, etc. Therefore, there are many types of products, and I believe that everyone will like it after seeing it. If you have time, you can go to this plant extract manufacturer to find out. For more than ten years, the plant extract company has also cooperated with many colleges and universities and scientific research units, which has laid a good foundation for enterprise development; it has passed GMP certification many times; their silymarin, silybin, silymarin seed oil Passed the ISO9001 quality management system certification. So it's totally safe to say that. According to our understanding, we found that their plant extracts, silymarin, silybin are also certified by Kosher, and silymarin, silymarin, and silymarin oil have passed the organic food certification, which ensures that the products are of high quality and reliable. If you think it's not bad, go to find out for yourself first, only then you can know whether it is suitable for you or not. Today's content will be mentioned here first, and you are very welcome to call for consultation.
How to choose a plant extract manufacturer will be understood after you read the content of the article. If you are more concerned about this issue, you should study it now. In short, you can consult us at any time about anything about plant extracts. of. If you still don't understand anything, please continue to pay attention to our website. This way you won't miss out on great content.