What are the classifications of plant extracts
---
---
Plant extracts refer to substances extracted or processed from plants (all or part of plants) through appropriate solvents or methods, and are currently widely used in the pharmaceutical industry, food industry, daily chemical industry and other industries.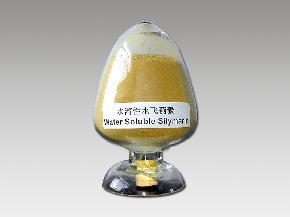 1. Classification of plant extracts.
1. According to the content of active ingredients, it can be divided into three categories: effective monomer extracts, standard extracts and proportioned extracts;
2. Divided into glycosides, acids, polyphenols, polysaccharides, terpenes, flavonoids, etc.
3. According to the product form, it can be divided into vegetable oil, extract, powder, lens, etc.
4. According to the use, plant extracts can be divided into natural pigment products, traditional Chinese medicine extract products, extract products and concentrated products.
2. What are the applications of plant extracts?
Today, plant extracts have a wide range of applications. In addition to some traditional Chinese medicine products, with the increasing trust and reliance on natural products, a large part of plant extracts have been used in maintenance products or food ingredients. In addition to this, in recent years, plant extracts have been used in the cosmetic and feed industries.
Some of the best-selling botanical extracts in the world are classified in several categories, such as rhodiola, ginkgo, and ginseng extracts for brain-boosting, nootropic, and Alzheimer's prevention.
Polypeptide extracts from green tea, citrus aurantium, apple and bitter gourd can be used to lose weight, lower blood sugar and prevent diabetes.
Paclitaxel, tea polyphenols, theanine, and bioflavonoids, such as lycopene and anthocyanins, are used in natural anticancer fields.
Licorice, garlic, astragalus and soybean extracts are used in the field of the human immune system.
Among them, these plant essential oils are an oily liquid with aroma and volatility, which is a mixture of compounds extracted from various plants. It has physiological activity, and has many functions such as cough, asthma, sweating, expelling, expectorant, pain relief, antibacterial and so on. Medicinal plants are rich in volatile oils, such as Arborvitae, Magnolia, Magnolia, Camphor, Cinnamon, Evodia, Angelica, Chuanxiong, Angelica, Mint, etc.