What is the role and efficacy of Water-solubility Milk Thistle
---
---
Water-solubility Milk Thistle, also known as milk thistle, mouse tendon, milk thistle, milk thistle, etc., is an annual or biennial herb of the family Asteraceae, native to Western Europe and North Africa. It is cultivated in Hebei and other provinces, and likes warm and dry environments. It has anti-oxidation, anti-inflammatory, milk production, and liver protection functions. Let's take a look at the role and efficacy of milk thistle!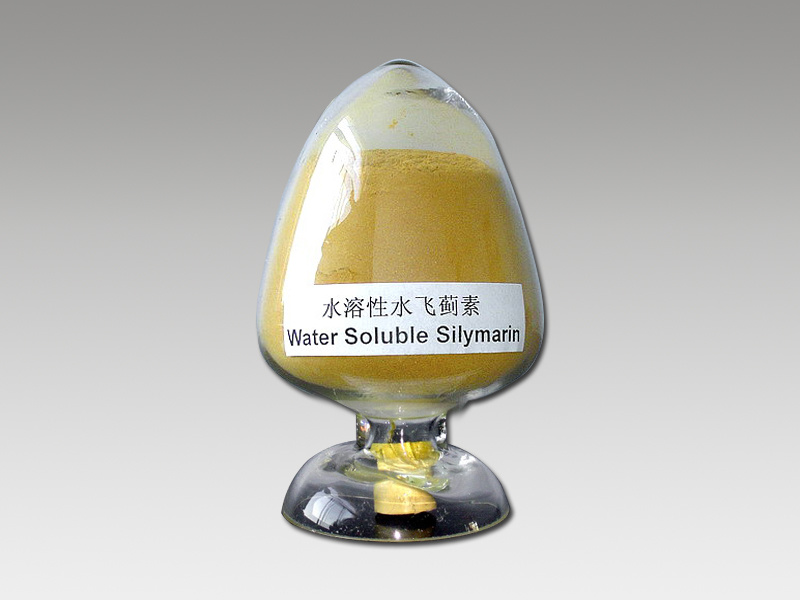 1. Silibinin has obvious protective effect on liver damage caused by various liver toxins.
2. Silibinin, silibinin, and silymarin all have the effect of stabilizing cells and intracellular biofilms. They are a class of active substances against liver viruses, and they also have the effect of promoting bile secretion.
3. Water-solubility Milk Thistle can inhibit formaldehyde-induced peritonitis and immune response-induced polyarthritis in rats.
4. Intravenous injection of 30 mg/kg of silibinin in dogs and rats can cause a drop in blood pressure and a slow heart rate.
5. No obvious toxicity of silybum thistle was observed in animal tests, and no toxic reaction to embryos was found.
Water-solubility Milk Thistle has many functions. Among them, people like to use milk thistle to protect the liver. The four herbal extracts work synergistically on the liver to better nourish the liver and protect the liver.