What are the characteristics of The milk thistle products extracted by ethyl acetate
---
---
The milk thistle products extracted by ethyl acetate relates to a method for extracting silymarin, which is characterized in that, comprising the steps of: soaking silymarin seeds in ethyl acetate for a predetermined time; taking out silymarin seeds from ethyl acetate, Add the shelling machine to shell the milk thistle seeds; put the milk thistle shell into the horizontal leaching device, add ethyl acetate and diluent into the horizontal rotating leaching device; extract and concentrate to obtain the milk thistle concentrate; Add alkaline aqueous solution to the concentrated solution, stir, and let stand for precipitation; filter the precipitation, dry, pulverize and sieve, and then obtain silymarin. Using the solution of the present application, the procedures of softening and soaking are omitted, and the overall efficiency of extracting silymarin is improved. , reducing production energy consumption and production costs.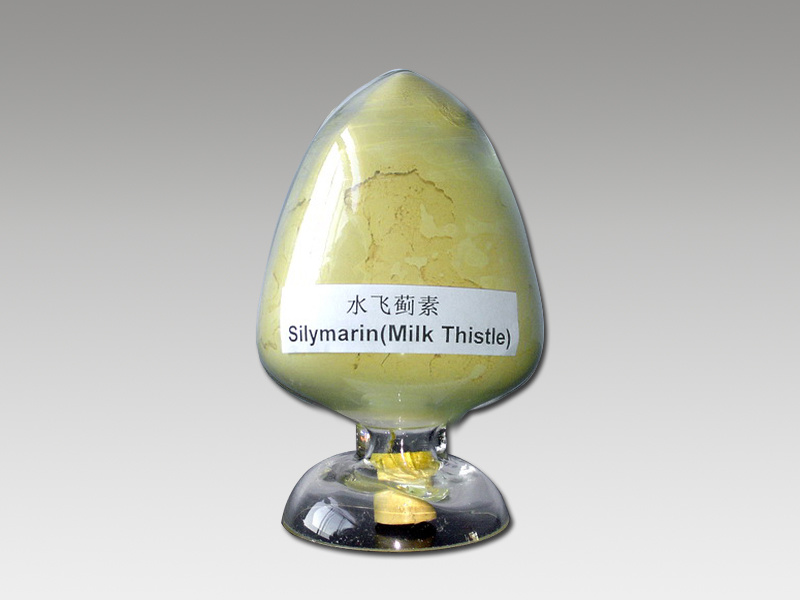 An extraction method for producing silymarin by using The milk thistle products extracted by ethyl acetate as an extraction solvent, which is characterized by the following steps:
(1) Silybum marianum seeds are stripped of their fatty oils;
(2) After crushing the oil-pressed cake, it is put into the extraction tank;
(3) inject an appropriate amount of ethyl acetate from the top of the extraction tank;
(4) After static dipping, put the dipping solution of the cake powder into the evaporation tank, and at the same time, the fresh solvent is injected into the material layer in the tank from the top of the extraction tank, so that the solvent entering and flowing out reaches a dynamic balance;
(5) Dynamic extraction;
(6) Concentration;
(7) stop concentrating when the density reaches 1.2g/ml, and transfer the concentrated liquid extract to the washing machine;
(8) Secondary degreasing;
(9) drying;
(10) Pulverize, screen out products of different specifications, and provide them to users.
The milk thistle products extracted by ethyl acetate reformed the old reformed process of the original ethyl acetate, making it simple to operate and able to provide customers with high content of raw materials for hepatoprotective drugs, with considerable social and economic benefits.