The efficacy and role of Water-solubility Milk Thistle material
---
---
Water-solubility Milk Thistle material is a pure Chinese medicine preparation. Its active ingredient is silibinin, which is safe and suitable for different groups of people. Water-solubility Milk Thistle material has hepatoprotective effect. Clinically, it is mainly used for the treatment of liver disease. What are the efficacy and characteristics of Water-solubility Milk Thistle material?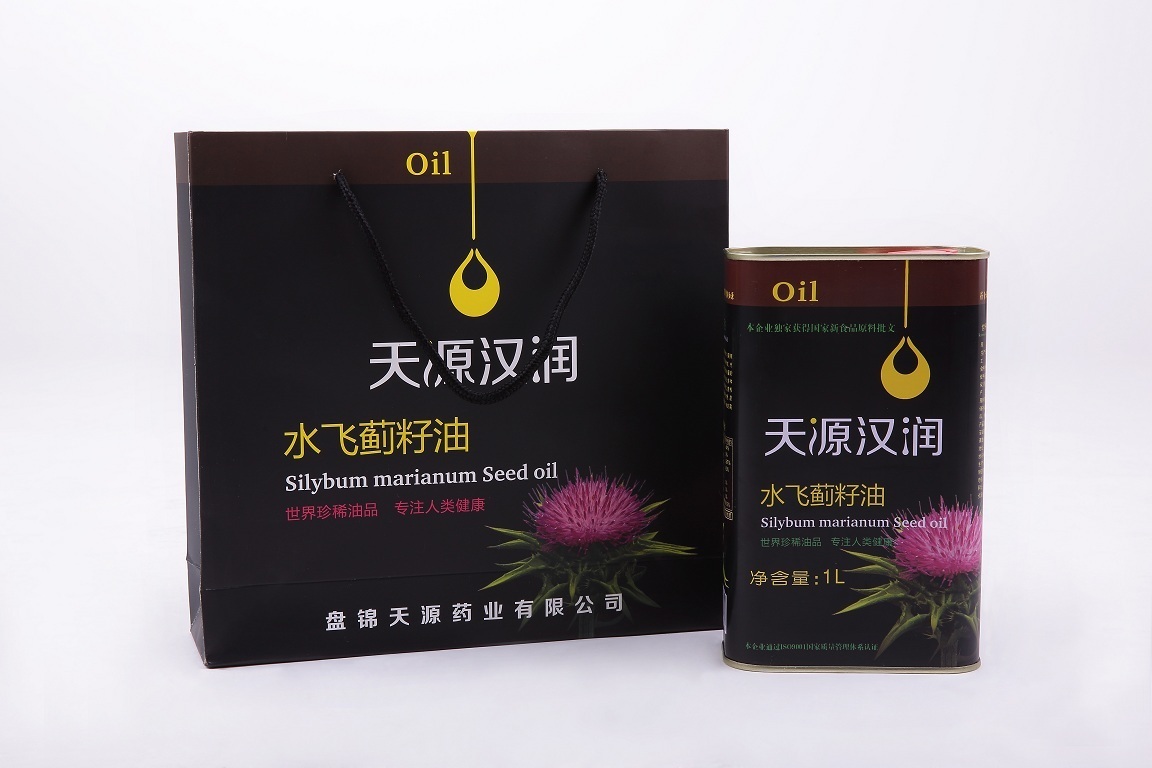 Silymarin water is the main bioactive component of silymarin, which has the functions of protecting liver, resisting free radical damage, and resisting lipid peroxidation. Water-solubility Milk Thistle material is a complex of silybin and phosphatidylcholine. Improve the lipid solubility of silibinin, improve its bioavailability, significantly enhance its anti-lipid peroxidation effect, stabilize and repair damaged liver cell membrane, and promote the recovery of liver cell function.
How does Water-solubility Milk Thistle material work?
1. Water-solubility Milk Thistle material can stabilize liver cell membrane, protect our liver cell enzyme system, remove reactive oxygen radicals in liver cells, and effectively improve liver detoxification function;
2. Improve the hydration and steatosis of liver cells, prevent or reduce the deposition and infiltration of fat in the liver, and reduce the pathological changes of non-alcoholic fatty liver;
3. Silibinin has certain antioxidative, blood lipid lowering, myocardial protection, antiplatelet and diabetes treatment effects.
Studies have confirmed that silibinin-lecithin complex can reduce oxidative stress and improve cerebral infarction by downregulating the expression of inflammatory factors. It has a good effect on the recovery of nerve function, the improvement of cognitive function and the improvement of self-care ability. After taking the drug for 7 days in patients with acute cerebral infarction, it can significantly down-regulate the expression of inflammatory factors and reduce the level of oxidative stress. It is suggested that the early application of Water-solubility Milk Thistle material has important therapeutic significance for patients with cerebral infarction.
Water-solubility Milk Thistle material is a capsule with the following characteristics:
1. It can cover the peculiar smell of medicines or improve the stability of medicines: because medicines are packaged in capsule shells and isolated from the outside world, the influence of moisture, air and light is avoided, and it has certain shielding and protection for medicines with peculiar smell or instability. and stability.
2. High drug bioavailability: The drug in the capsule is directly filled in the capsule shell in the form of powder or granules, and is not affected by factors such as pressure. Therefore, they disperse, dissolve and absorb rapidly in the gastrointestinal tract, and their bioavailability will be higher than that of pills, tablets and other dosage forms. The disintegration time of capsules is generally less than 30 minutes, and the disintegration time of tablets and pills is less than 1 hour.
3. It can make up for the deficiencies of other solid dosage forms: medicines or liquid medicines with high oil content are difficult to be made into pills, tablets, etc., but can be made into capsules.
4. Sustained release and local release: The drug can be made into slow-release granules, and capsules can be filled as needed to achieve slow-release and sustained-release.
The efficacy and role of Water-solubility Milk Thistle material? Water-solubility Milk Thistle material is a liver-protecting drug, mainly used to treat liver diseases such as hepatitis and fatty liver, and cerebrovascular diseases such as cerebral infarction. It is widely used. It is recommended that patients in need use it under the guidance of a doctor.