Application of Schisandra Chinensis Extract in animal husbandry
---
---
1. Application in layer production
Schisandra Chinensis Extract contained in Schisandra Chinensis Extract, vitamin C, and vitamin E can excite breathing, excite uterine smooth muscle, protect liver and detoxify, promote liver glycogen decomposition, anti-stress, increase appetite and adrenaline-like effects, can improve metabolic efficiency and promote Follicle development and ovulation reproduce eggs.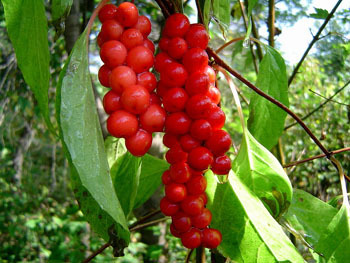 2. Application in broiler production
First, adding Schisandra Chinensis Extract to the broiler's diet can effectively improve the performance of the broiler. Compared with the feed without schisandra, it can increase the weight of the broiler.
Second, improve the intestinal microbial environment, enhance the body's immunity, and have antiviral effects. Adding Schisandra Chinensis Extract to the diet can reduce the number of Escherichia coli in the cecum and facilitate the proliferation of Lactobacillus in the cecum. At the same time, it can effectively prevent broiler chickens from diarrhea, improve the health of broiler chickens, and have the effect of disease prevention and disease resistance.
Third, to enhance the antioxidant effect of broilers, Schisandra Chinensis Extract, the active ingredient of Schisandra Chinensis Extract, has strong antioxidant activity. Its antioxidant performance is stronger than vitamin E, and it can effectively inhibit the production of malondialdehyde caused by free radicals and reduce Lipid peroxide damage to cells.
3. Application in pig production
Adding Schisandra Chinensis Extract to the piglet's diet can significantly increase the activity of superoxide dismutase and total antioxidant capacity in the serum or tissues, and can significantly reduce the content of malondialdehyde in the serum liver and heart, which is useful for improving piglets. The ability of the central nervous system, cardiovascular system and blood circulation to enhance anti-oxidation plays an important role.
4. Application in aquatic animals
Schisandra Chinensis Extract affects the water quality of aquaculture water bodies. To a certain extent, it can accelerate the metabolism of koi carp, inhibit the metabolic growth of microorganisms, and can significantly reduce the rate of microbial metabolism in water to produce ammonia nitrogen.