Efficacy and role of Silybinine
---
---
Silybinine is a pure Chinese medicinal preparation. It is safe and suitable for different groups of people. Silybinine has hepatoprotective effects. Clinically, it is mainly used for the treatment of liver disease. What are the benefits and characteristics of Silybinine?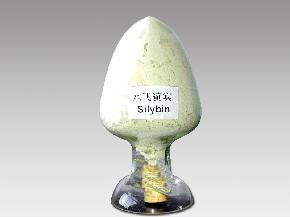 Silybinine is the main bioactive component of silymarin, which has the functions of protecting liver, resisting free radical damage, and resisting lipid peroxidation. Milk Thistle Capsules are a complex of Silybinine and Phosphatidylcholine. Improve the lipid solubility of Silybinine, improve its bioavailability, significantly enhance its anti-lipid peroxidation effect, stabilize and repair damaged liver cell membrane, and promote the recovery of liver cell function.
How does milk thistle capsule work?
1. Milk Thistle Capsule can stabilize liver cell membrane, protect our liver cell enzyme system, remove reactive oxygen radicals in liver cells, and effectively improve liver detoxification function;
2. Improve the hydration and steatosis of liver cells, prevent or reduce the deposition and infiltration of fat in the liver, and reduce the pathological changes of non-alcoholic fatty liver;
3. Silybinine has certain antioxidative, blood lipid lowering, myocardial protection, antiplatelet and diabetes treatment effects.
Studies have confirmed that Silybinine-lecithin complex can reduce oxidative stress and improve cerebral infarction by downregulating the expression of inflammatory factors. It has a good effect on the recovery of nerve function, the improvement of cognitive function and the improvement of self-care ability. After taking the drug for 7 days in patients with acute cerebral infarction, it can significantly down-regulate the expression of inflammatory factors and reduce the level of oxidative stress. It is suggested that the early application of silymarin capsules has important therapeutic significance for patients with cerebral infarction.